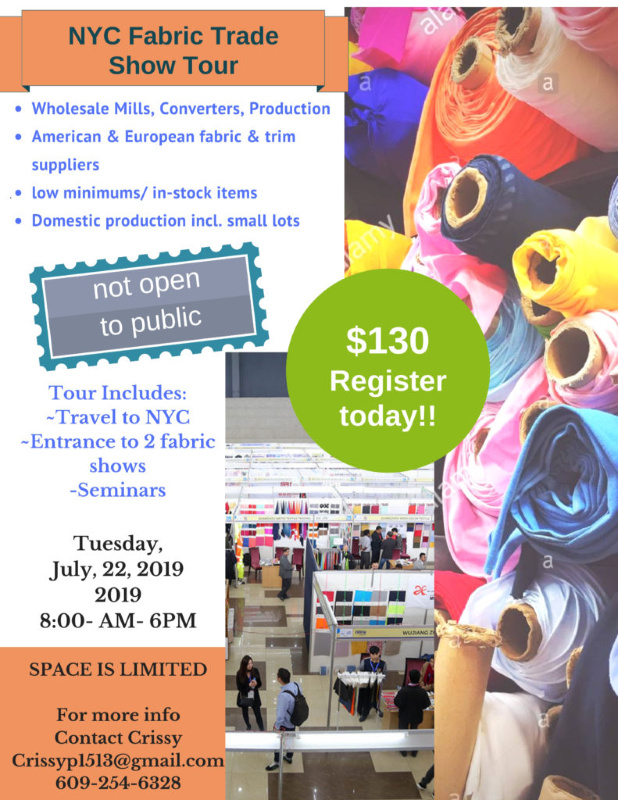 You don't want to miss the double tour event! Sign up for this EXCLUSIVE tour of TWO fabric trade shows, A fashion designers dream. Tour Featuring North American & European Fabric & Trim Suppliers with Global Production Including: Made in USA / Low Minimums + Stock Programs .
Wholesale Mills, Converters, Production
American & European fabric & trim suppliers
low minimums/ in-stock items
Domestic production incl. small lots
Tour Includes: Travel to NYC, Entrance to two fabric trade shows, Seminars
Who is this for? New fashion business, fashion designers, all sewers
Date: Tuesday, July 22, 2019
Time: 8am- 6pm
Price: $130
For More information contact Crissy here
Don't miss this amazing opportunity.
Space is limited. Register Today!.